Home
Chat Room
Show Notes
Survival Enterprises
Nutritional Products

The Armchair Survivalist
downloadable podcasts
of past radio shows
People ask me
"what do I store, where do I start?"
Here's the basics:
Food Storage 101:
"Food For Thought,
and Your Survival"
Copyright© and Trademarked™
1984-2021 by Survival Enterprises
Catalogs & Flyers:
General Catalog - CBD Oil & Oregano - Colloidal Silver and Minerals - Ionic Minerals
Oregano Oil
Strongest antimicrobial known to man. 100% pure & organic.
CALBEN SOAPS
Pure & natural. Made from plants. Hypoallergenic, concentrated, American made. Hand, dishes, laundry, shampoo.
GOAT MILK SOAPS
Handmade by family farm in Montana. Great moisturizer for dry skin.
Voyager
AM/FM/SW/NOAA
Emergency radio. Crank generator, built-in batteries, solar panel plus more. FREE AC adaptor and 20' antenna
For the latest SALE from Survival Enterprises
GO HERE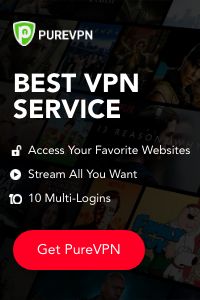 The Armchair Survivalist
Chat Room & Listening Center
Below are two audio players, both using the
GLOBAL STAR 3 NETWORK Satellite feed.
(These are 24/7 feeds of GCN or SFA)
If one doesn't work for you, try the other one.
If both work at the same time, just pause one of them.
Listen to the most recent show of
The Armchair Survivalist CLICK HERE
Listen to
The Armchair Survivalist
Sundays

2:00pm-4:00pm PST
3:00pm-5:00pm MST
4:00pm-6:00pm CST
5:00 pm-7:00 pm EST
WAYS TO LISTEN
LISTEN ON YOUR SATELLITE SYSTEM
Global Star 3 Satellite
Galaxy 19, Transponder 5, KU Band
Frequency 11836, Symbol Rate 20.765
24/7 Live Feed:
Any suggestions or comments or if you know of
other ways to listen to me, send me an email.
Email Kurt at: